Press
Thanks to the folks who have featured us in the media. Below is just a sampling from our sister site, ItWasOverWhen.com:
It Was Over When was on NBC's "Last Call with Carson Daly" recently. Forward to 2:47 to see our specific segment on the book:
---
Our sister site just released its new book It Was Over When and founder Robert K. Elder was on Chicago's ABC 7 recently to talk about it:
---
"It's huge…It's gigantically funny." — Rich
"I think it's genius…hysterical. The whole book concept, the movie concept—you could be a gazillionaire."— Johnjay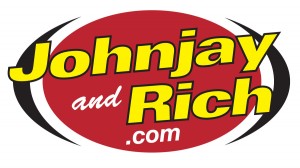 Thanks to Johnjay and Rich at 93.7 KRQ, who featured our website on their radio show for two days in August! www.johnjayandrich.com
---
"If you like the concise nature of Twitter or Facebook Lite, and like tales of love gone wrong, then you will love itwasoverwhen.com." —MikeMcGuff.com
---
"The really fascinating thing is how long some of these people let their relationships continue despite knowing 'it was over.' " —Wendy Atterberry at Time Warner's The Frisky blog
---
Again, thanks for linking to us. If you are reporter or producer interested in a story on us, please email Rob at itwasoverwhen@gmail.com.